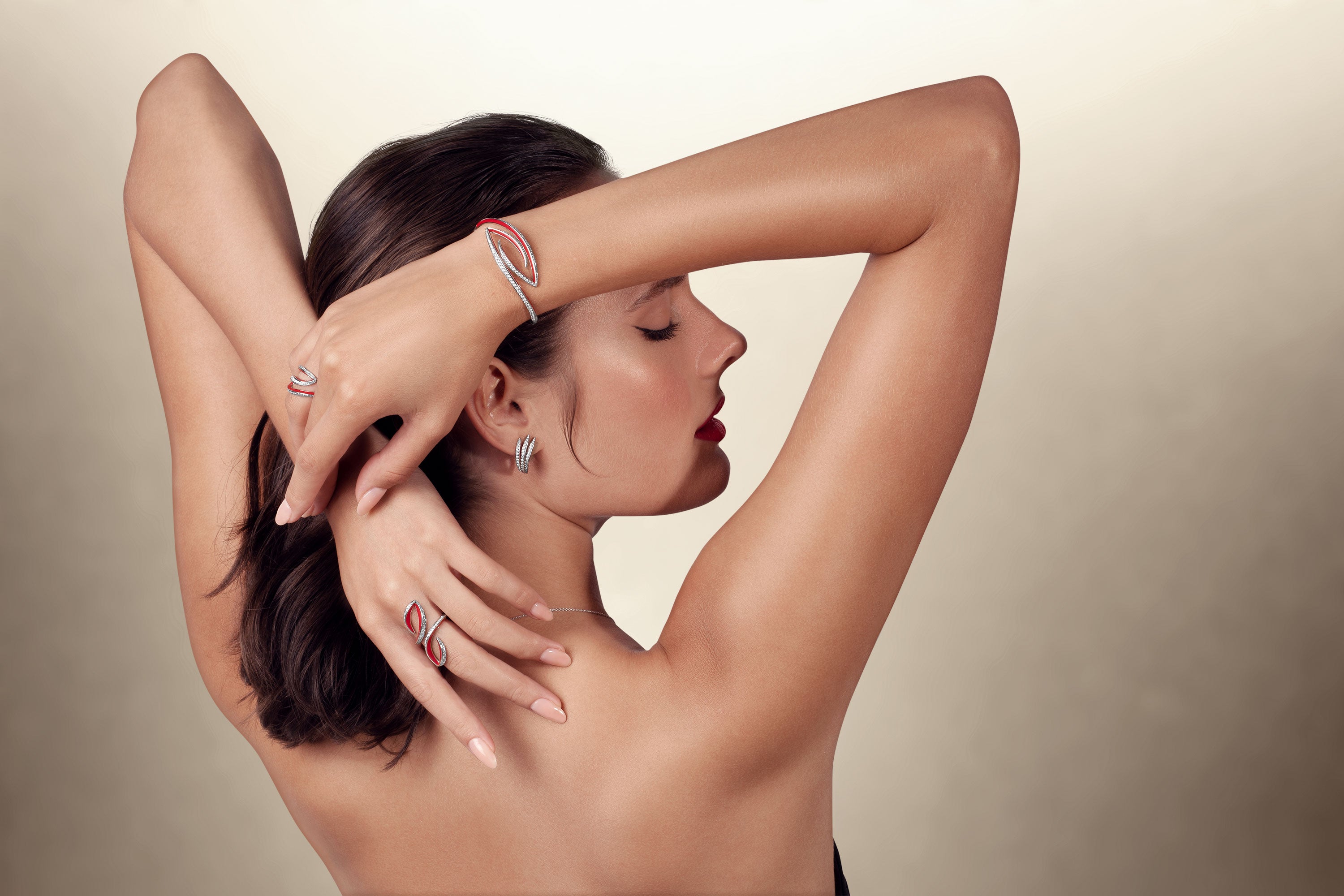 viva
Representing the ensemble of daring confidence and graceful lightness, decisive angles and refined curves characterize the designs. Diamonds reflect every sparkling facet of yourself, with vivid hues making a striking statement. The collection is a symbolization to live life according to your own rules. It's designed for those with an eye for the unique, a love for life, and a desire to shine.
The Designers Note
Characterized by decisive angles and refined curves, the VIVA collection represents the perfect balance of power and grace. Like dazzling fireworks, the designs fuse the dynamic force of the fiery blast with the flowing movement of the burning sparks that spring forth from the heart.
"This collection aims to express the versatility of a woman. Women have an elegant, graceful and soft side. But they are also spirited, and self-confident and have this fire and power in their appearance."