FORTUNA
The arrival of a new season always brings cause for celebration.
We eagerly await the heralds of spring as blooming flowers and the
swallow's joyful song usher us into this rich and wonderous season.

Many cultures around the world regard the swallow as a symbol of good luck
and fortune. Merely seeing the bird is believed to bring joy and lasting prosperity.
Those fortunate enough to receive the gift of a swallow's song, however, are said
to experience unbridled bliss and fulfilment.

Although winter has ended, let spring be the time of hope and renewal.
Let the swallow's symphony guide you into the season of rebirth
and all the opportunities it brings.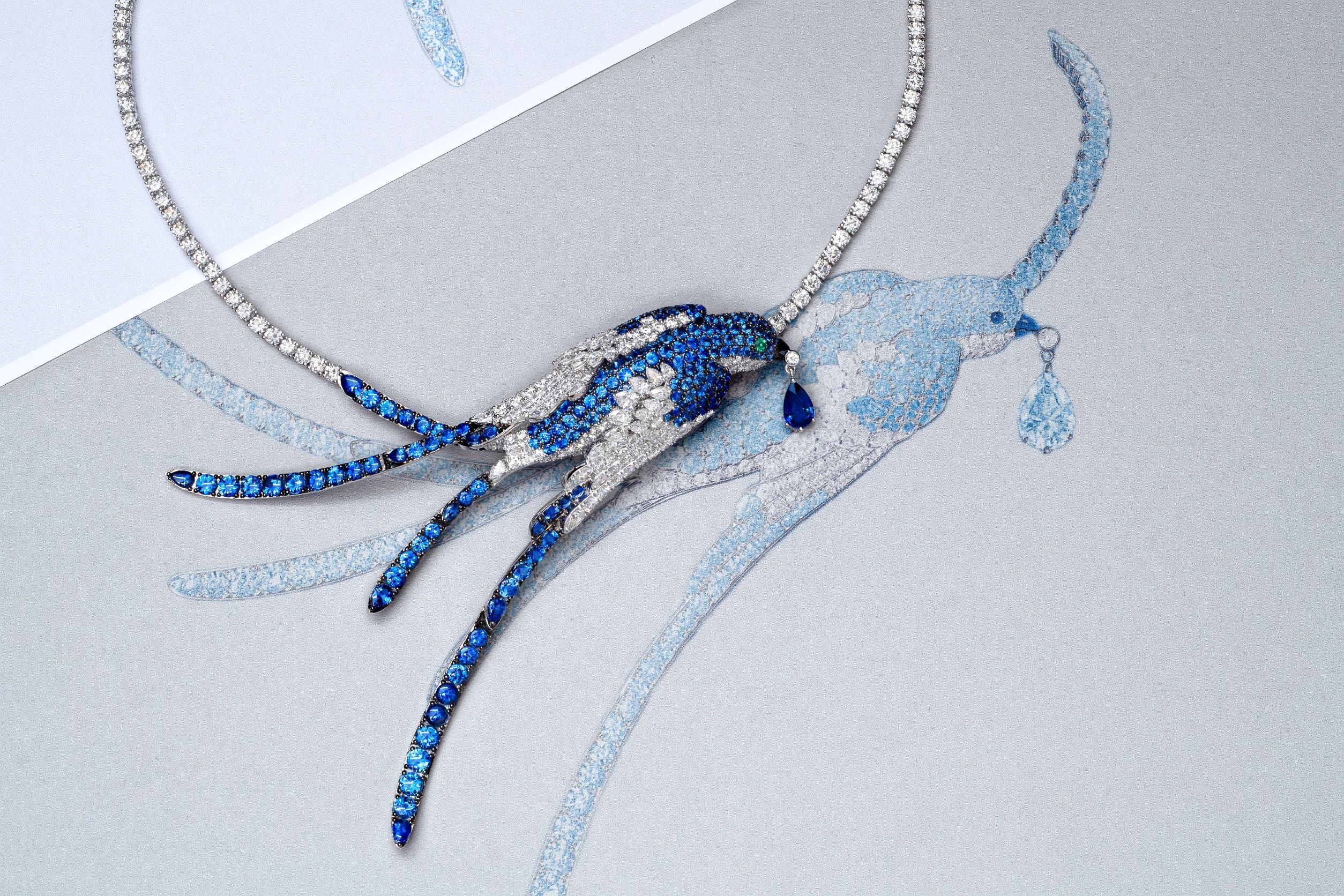 The Fortuna Necklace required 700 hours of highly skilled work over four months. Despite its highly sophisticated construction, the Fortuna emanates the joyful simplicity of spring. The mesmerising creation captures the grace of a swallow in flight in shimmering diamonds and deep blue sapphires that echo the iridescent beauty of the bird's plumage. Great care has been meticulously taken at every stage of the production process to faithfully recreate the graceful lightness and delicate elegance of the swallow.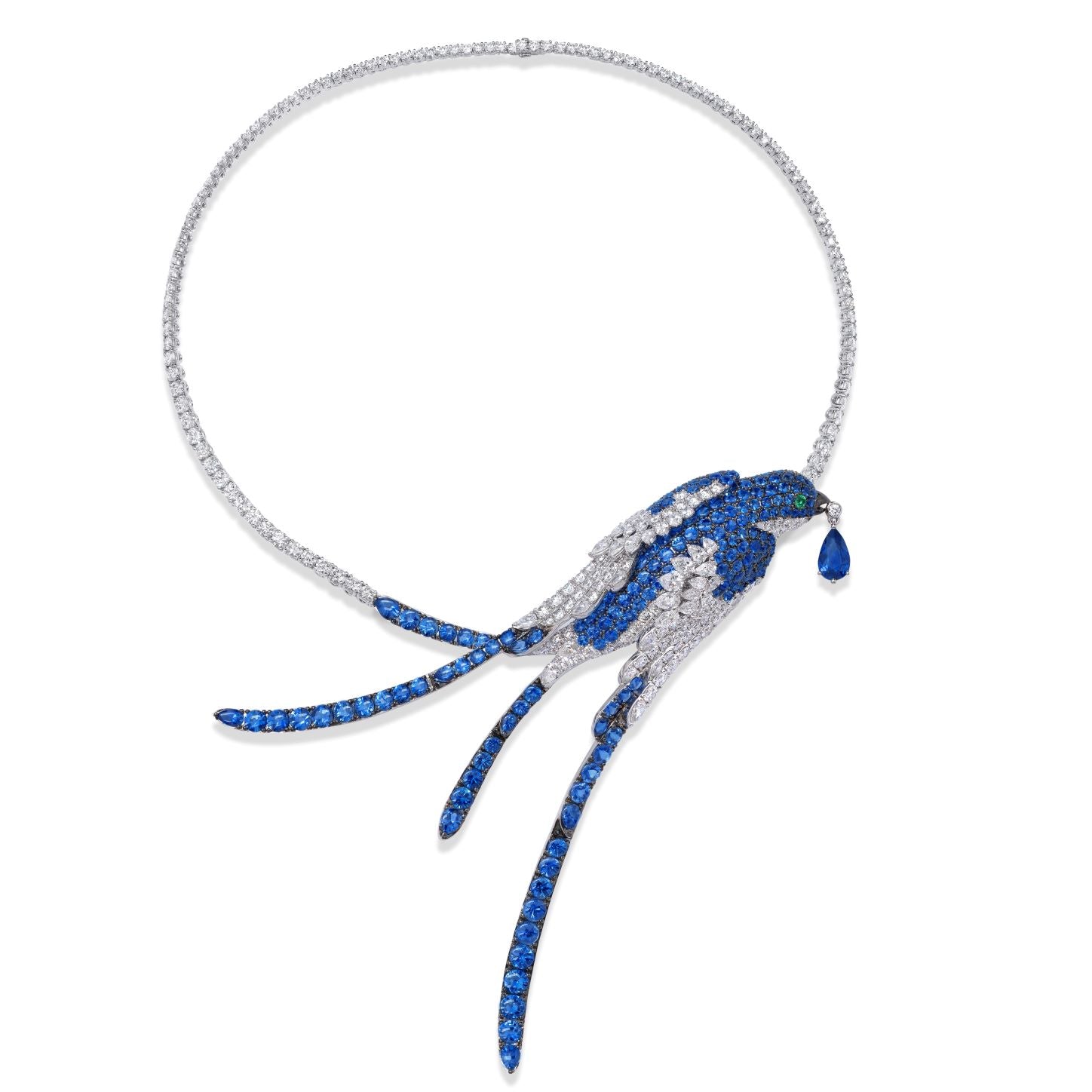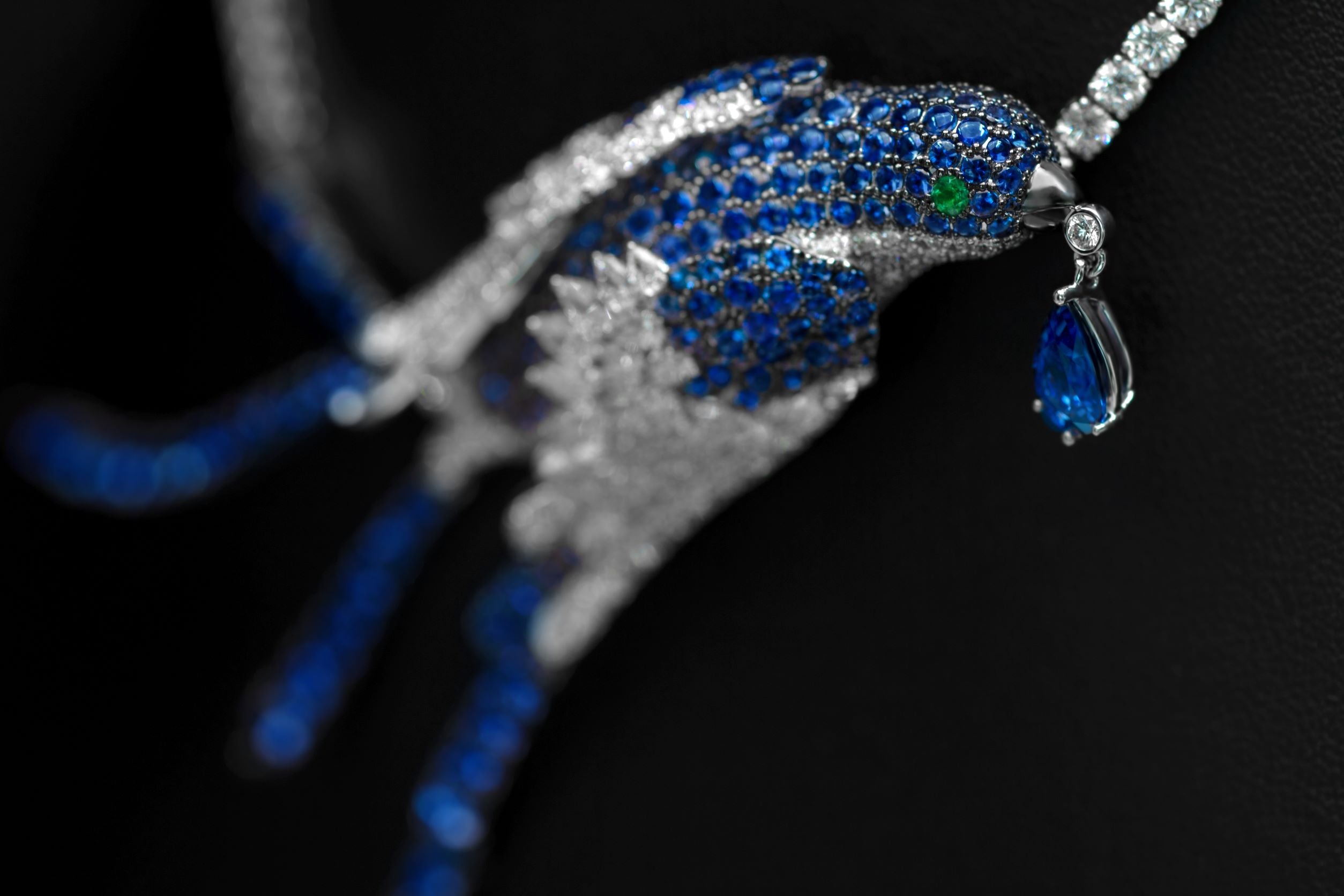 Our team has specifically chosen custom-cut buff top sapphires, skillfully crafted to create a smooth and organic silhouette that captures the essence of this majestic creature. Paying utmost attention to detail, these sapphires are prong-set in blackened gold, intensifying the deep blue hue of the stones and creating a seamless flow of rich color along the wings. To mimic the fluttering feathers of the bird, pear-shaped diamonds are thoughtfully set into white gold. To add a touch of lifelike movement, hidden articulations have been meticulously placed along the wings and tail. This brings a sense of realistic motion to the bird, making it truly come alive.

Suspended from the swallow's tiny beak is a pear-shaped blue sapphire, symbolizing freedom and new beginnings. The delightful composition is further complemented by a vivid green emerald eye, adding a captivating element to the overall design. To complete the enchanting piece, the swallow seamlessly integrates into a flexible diamond collier, draping softly around the neck with exquisite elegance.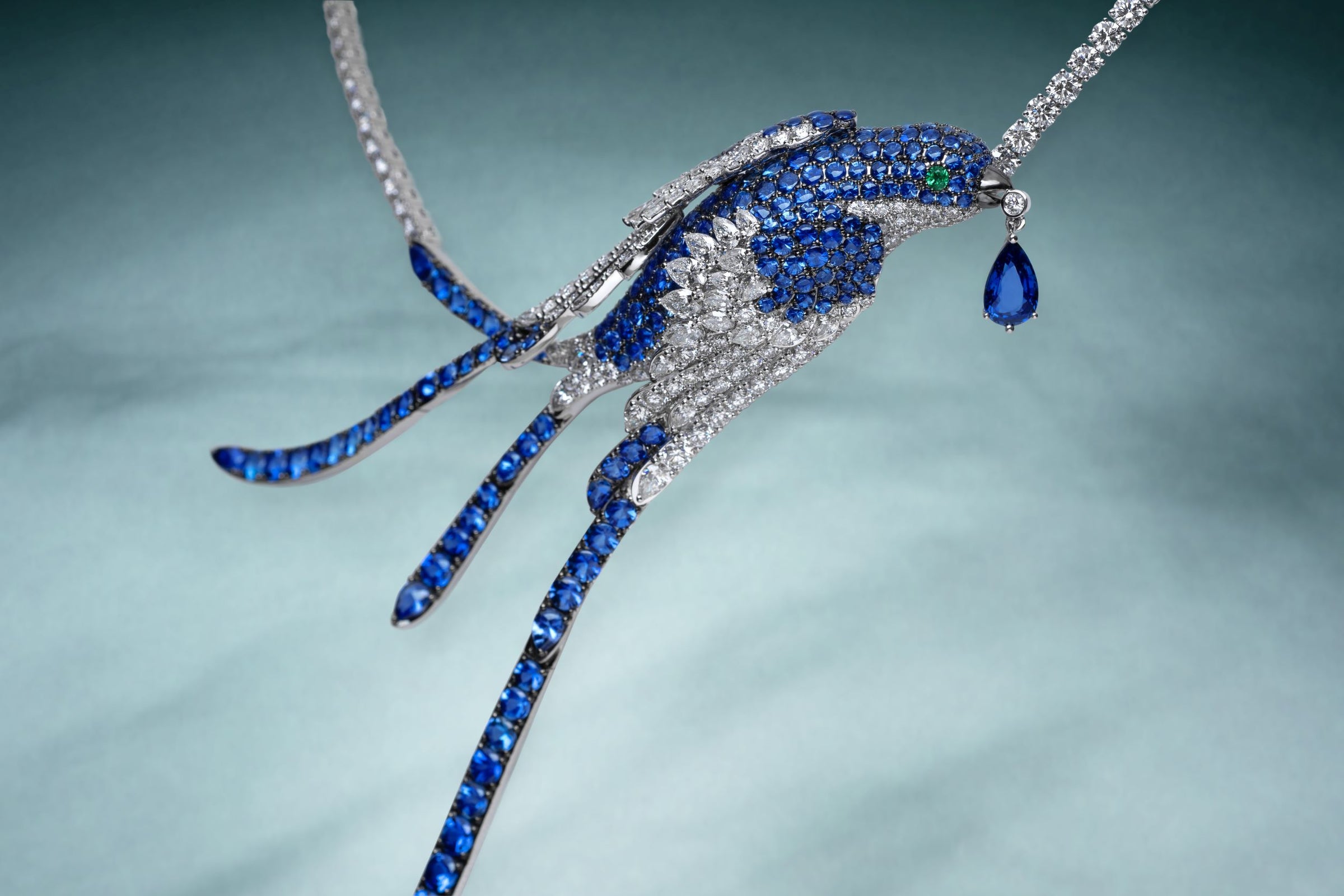 Contact us for more information