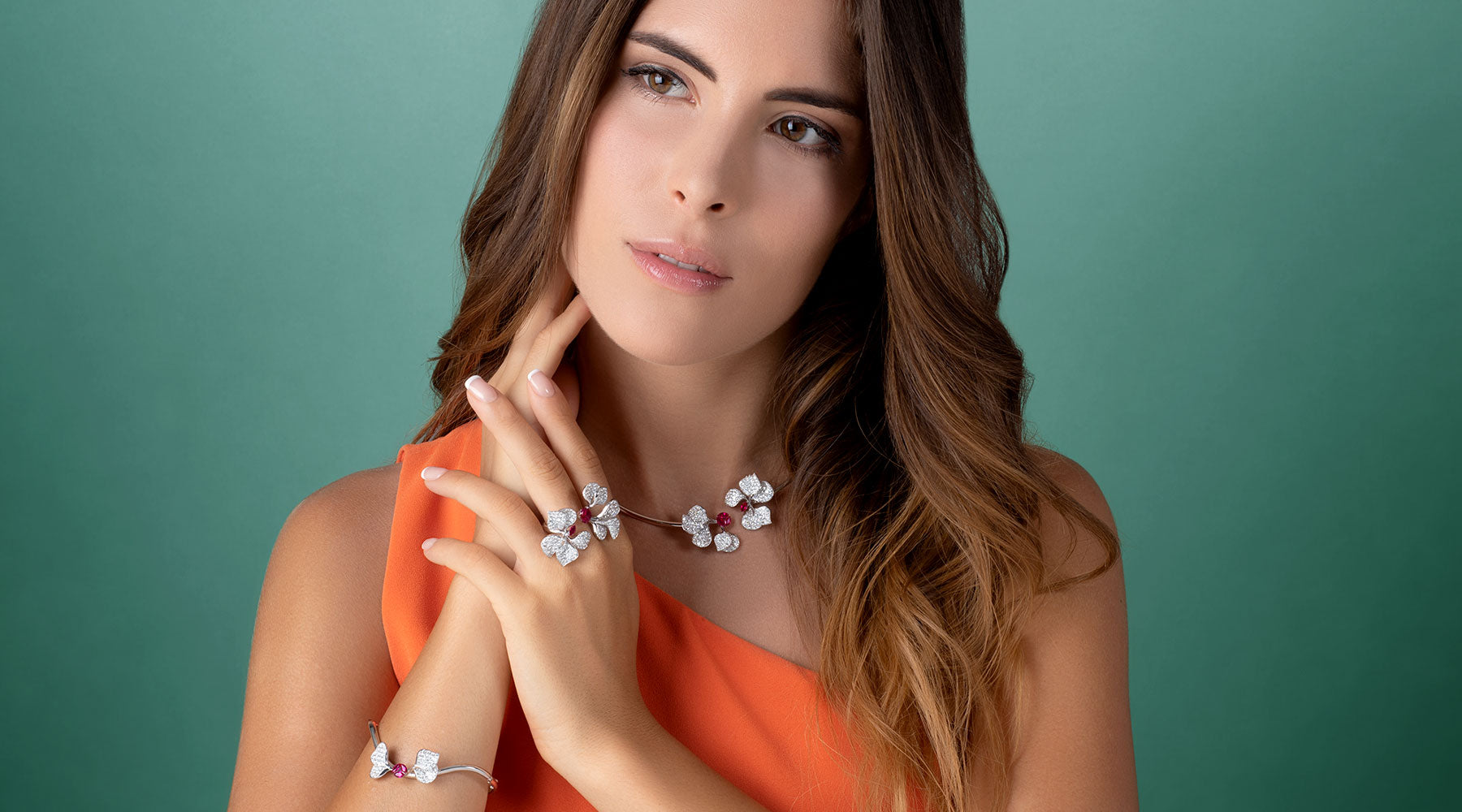 As depicted in the verses of this poem, the collection is a dedication to the springtime beauty of Parisian gardens.
Following a stroll in winding diamond alleyways, the lovers' hearts stirred under the cool shadow of invisibly set flower petals, dancing in a delicate breeze.
To accompany the deep shades of ruby and silky pink sapphire high jewellery sets, the collection also includes stylish daily designs, such as flexible chokers and double rings. These pieces are characterised by sparkling pavè elements in a blooming of colourless diamond petals that surround groups of invisibly set marquise rubies.