HORTENSIA
Hortensia is the flower that instantly lifts the spirits and brings joy; a tribute to the creative free spirit. The dainty disarray of petals suggest playful gaiety while ornamental flowers appear like tightly packed clusters of exuberant jewels.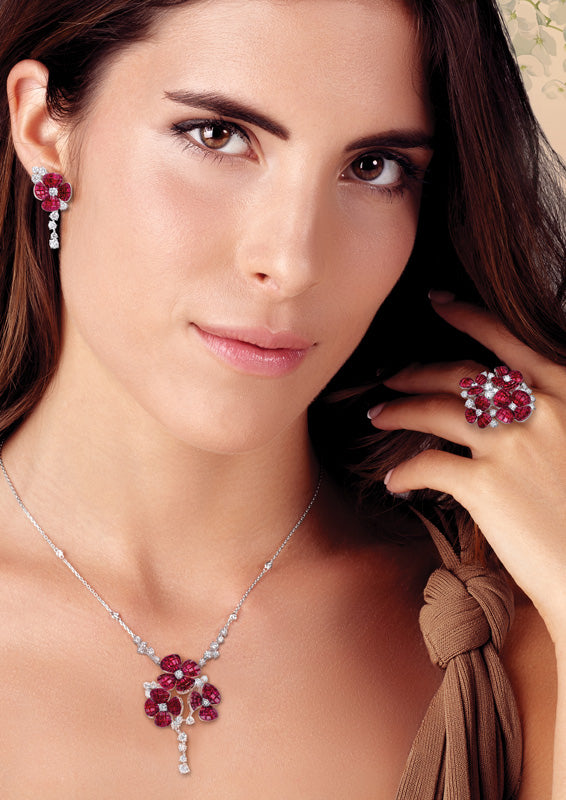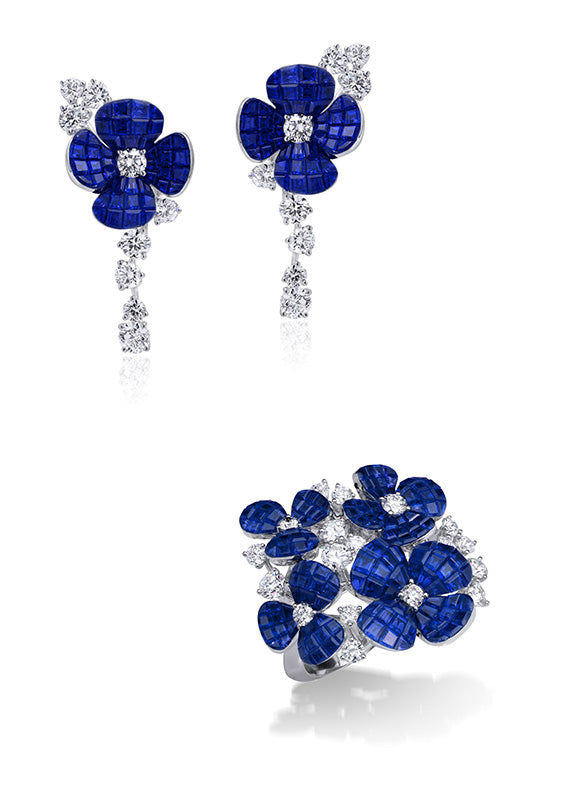 POPPY
In the Floral collection, Stenzhorn's signature invisible setting technique is used to create sets of poppy flowers. Pendants, earrings and rings depict flowers in the wind, with their petals revealing the flowers' delicate sides.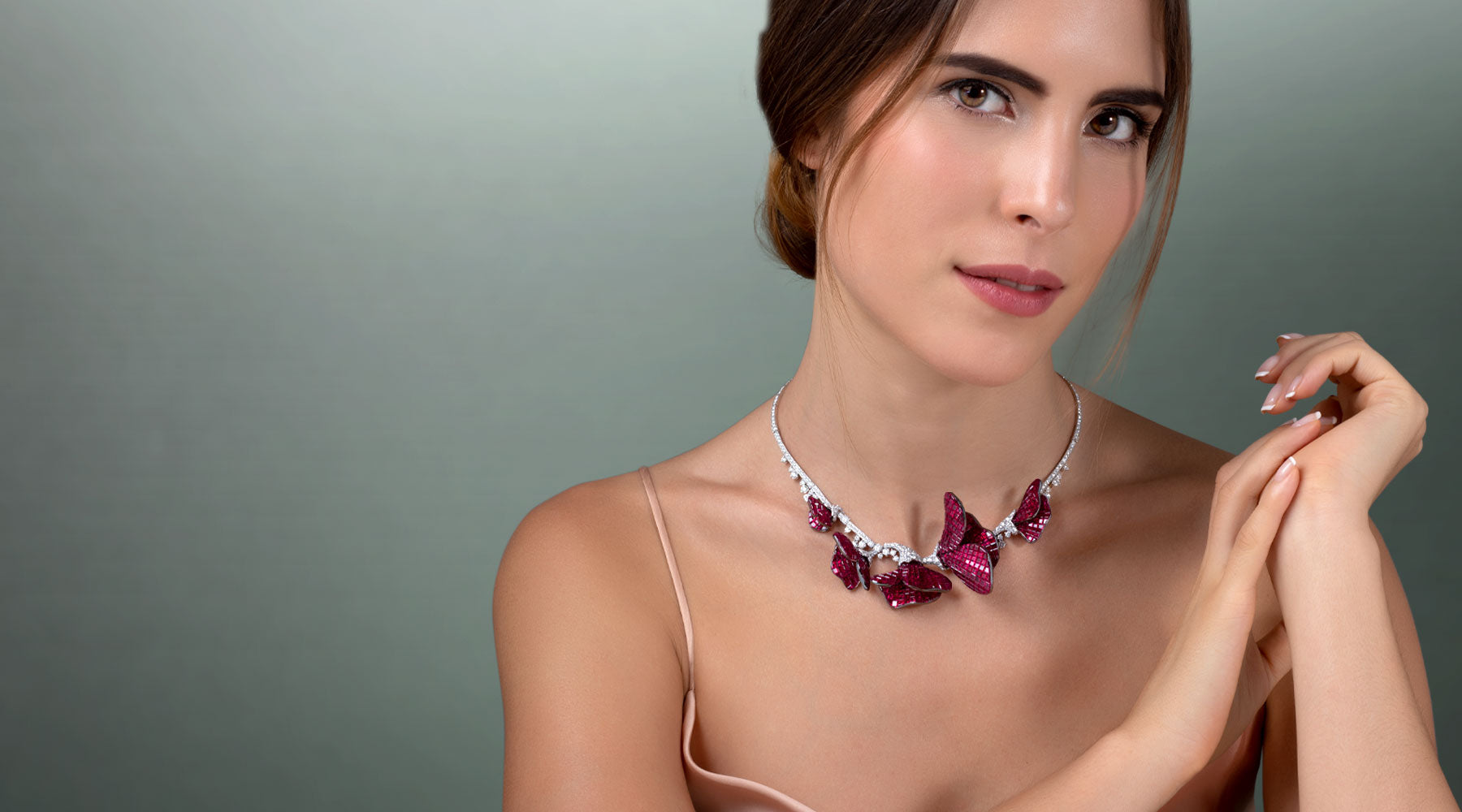 "Beauty breathing winds,Carry me gently away..."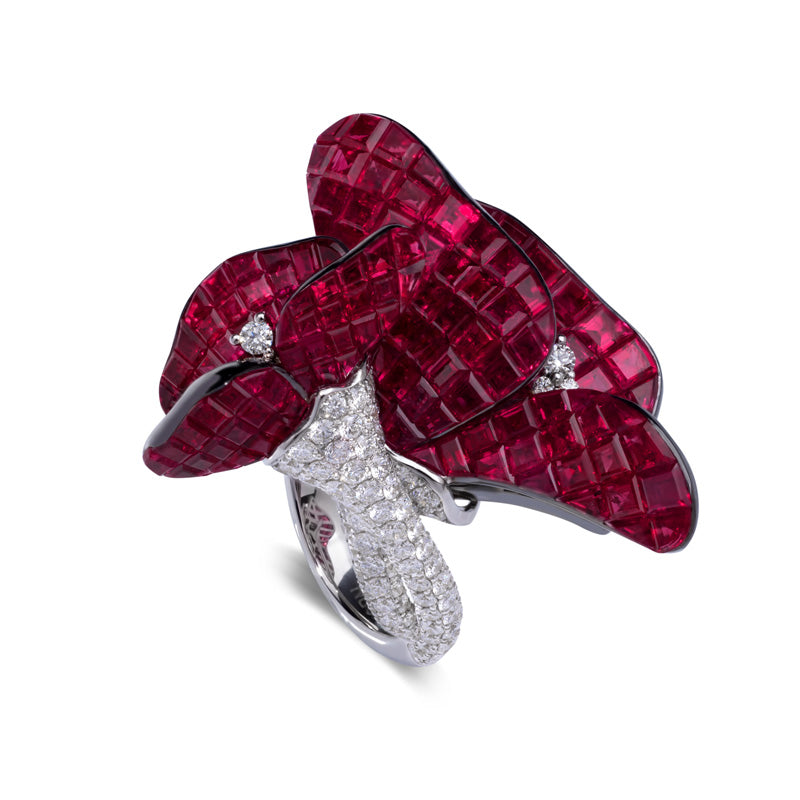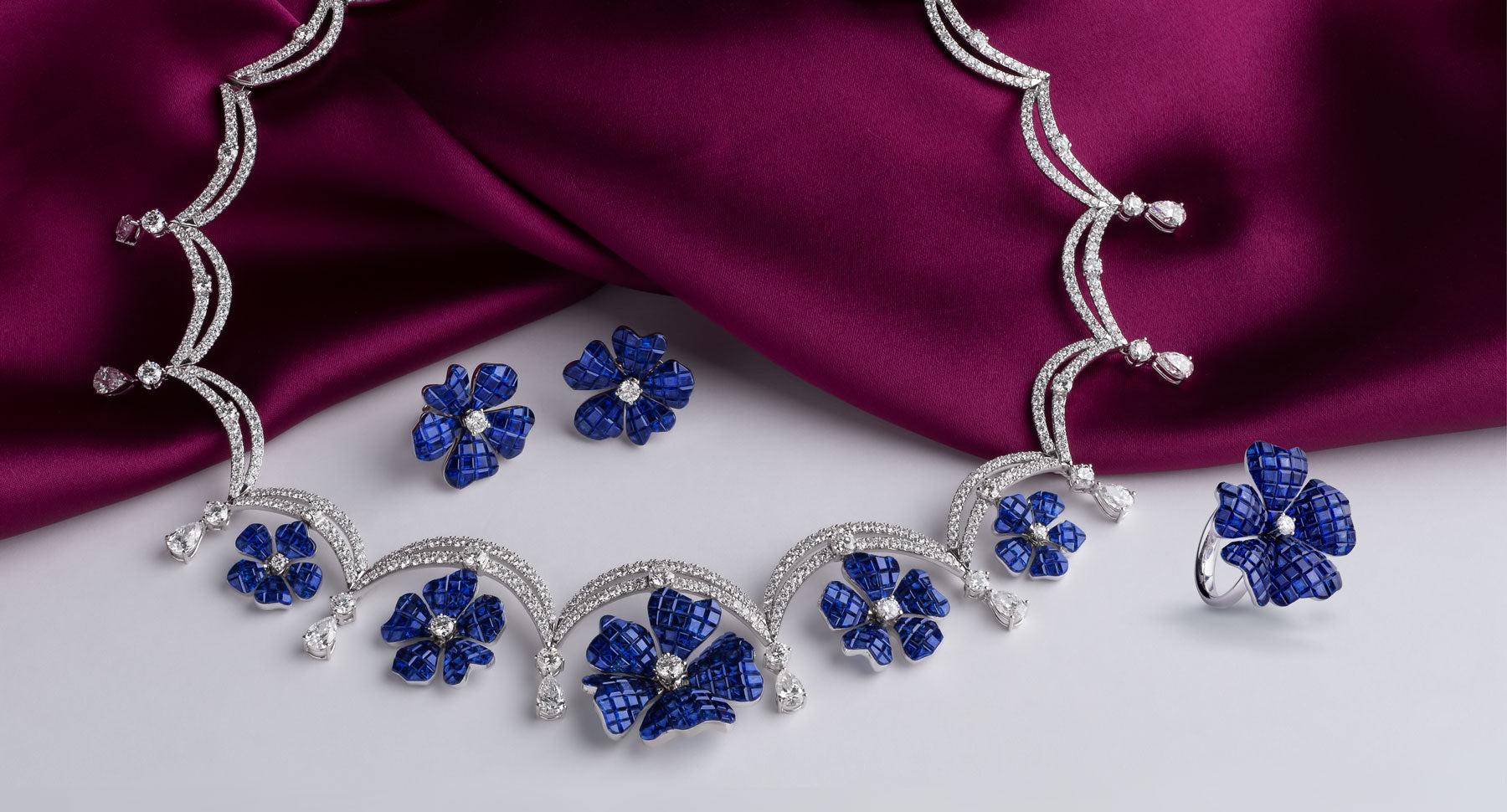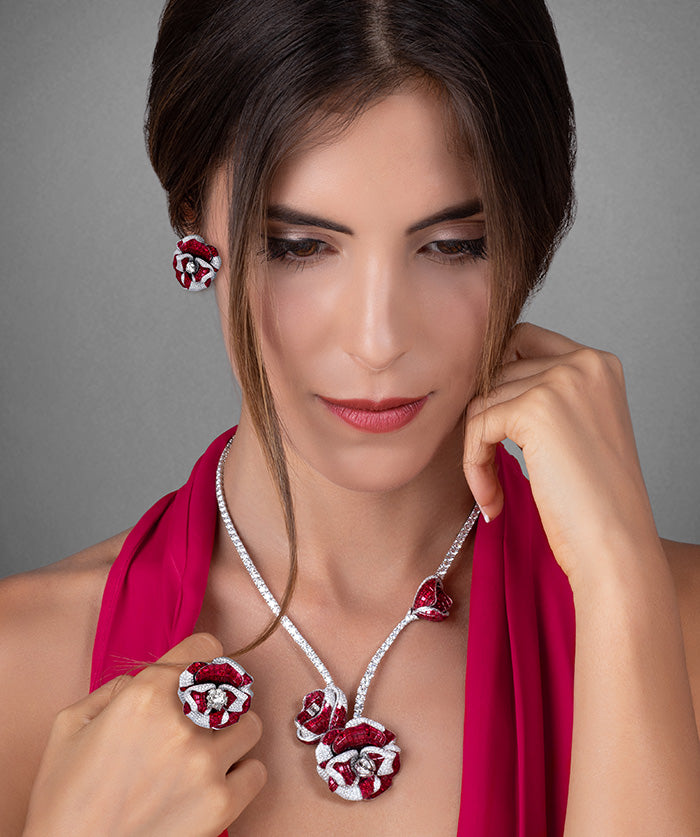 As an enduring symbol of wealth and honour in the Eastern world, the peony played the role of the rescuer in fairy tales and legends. Along with fairy tales, a variety of myths have been written to explain the origins of the delicate peony's name. As the necklace embodies three virtues – wealth, romance and compassion – three peonies bloom around a diamond stem, framed in red: the flower's alluring and captivating colour.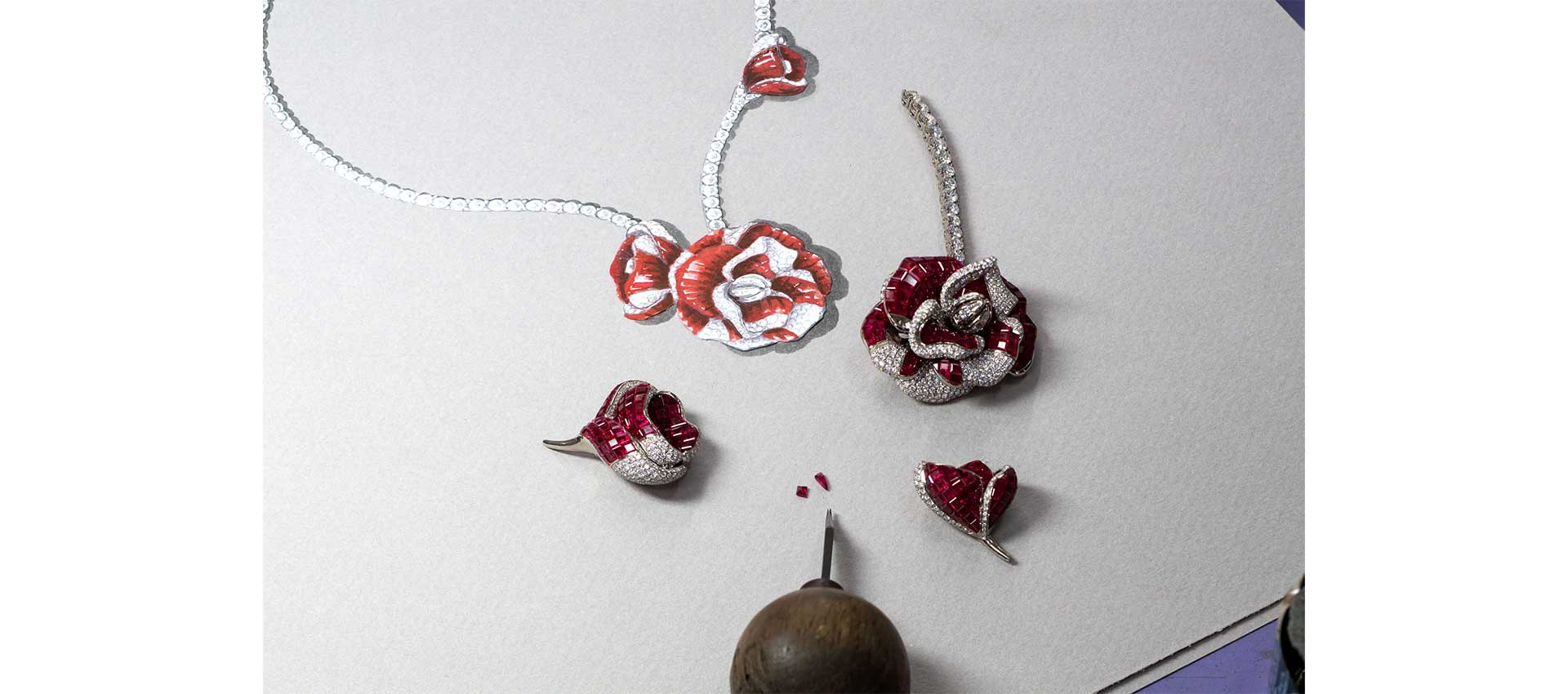 the purity of dahlia
Dahlia set consists of necklace, earrings and ring, and features brilliant diamonds, round and marquise rubies, that are singularly invisibly set, to form the flower's spherical shape. This innovation puts Dahlia apart from the rest of the Floral pieces, represented by traditional Mosaic invisible setting technique.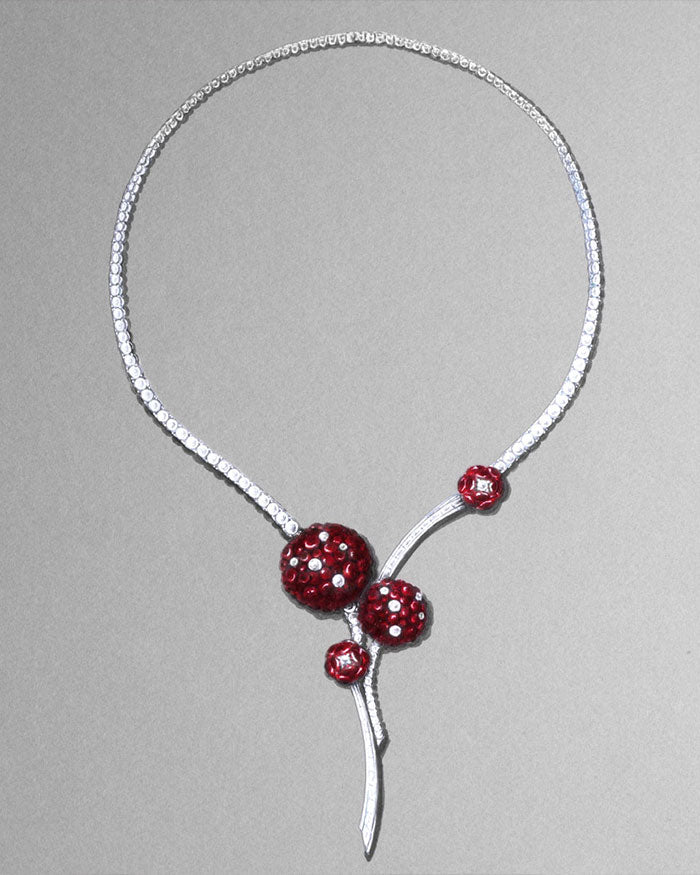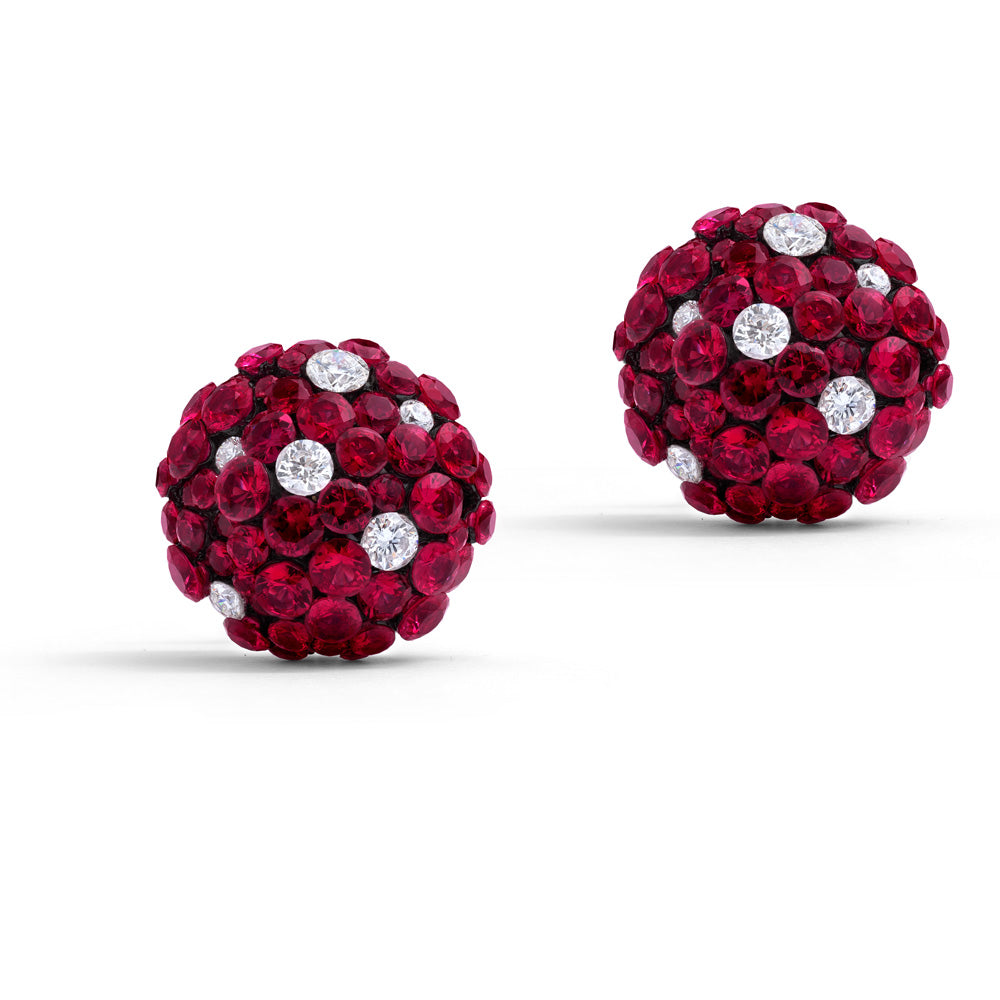 dahlia earring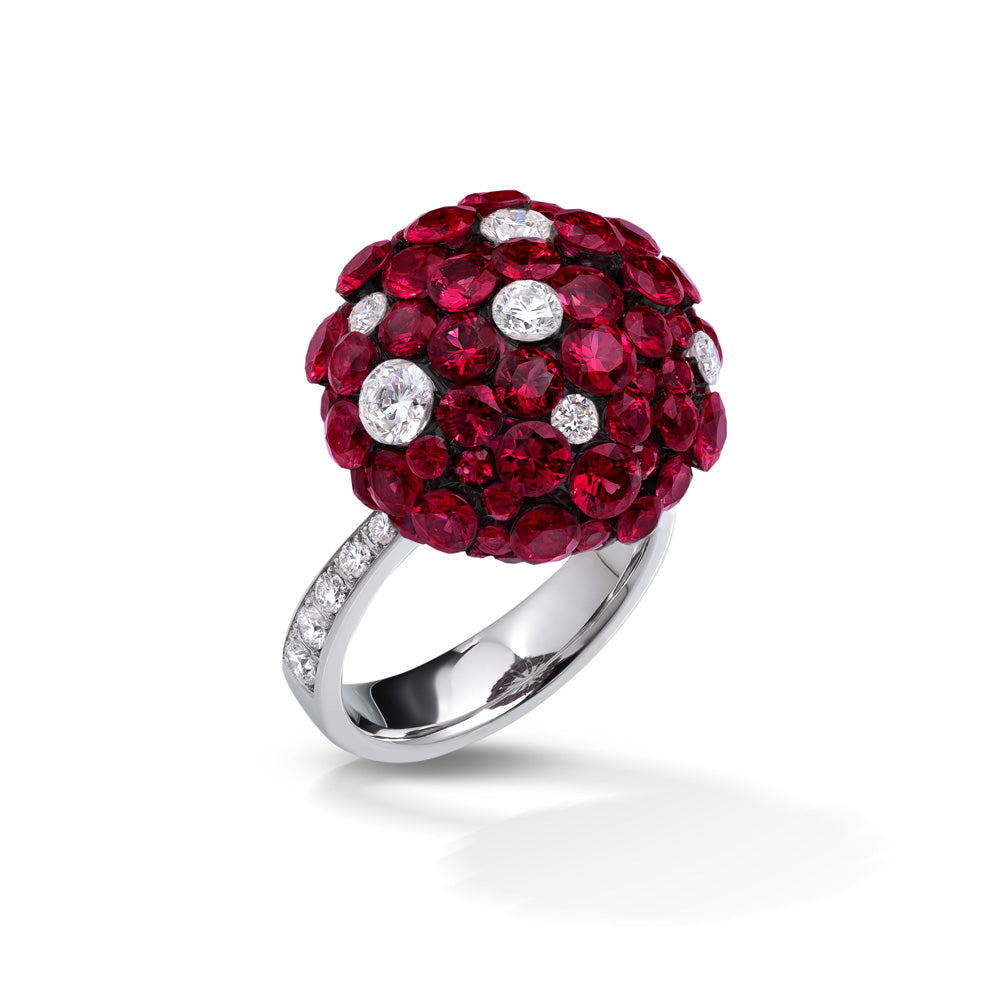 dahlia ring
daisy
A symbol of innocence, youthfulness and charm. In keeping with the Floral collection, we present the perennial Daisy flower, a symbol of innocence, youthfulness and charm.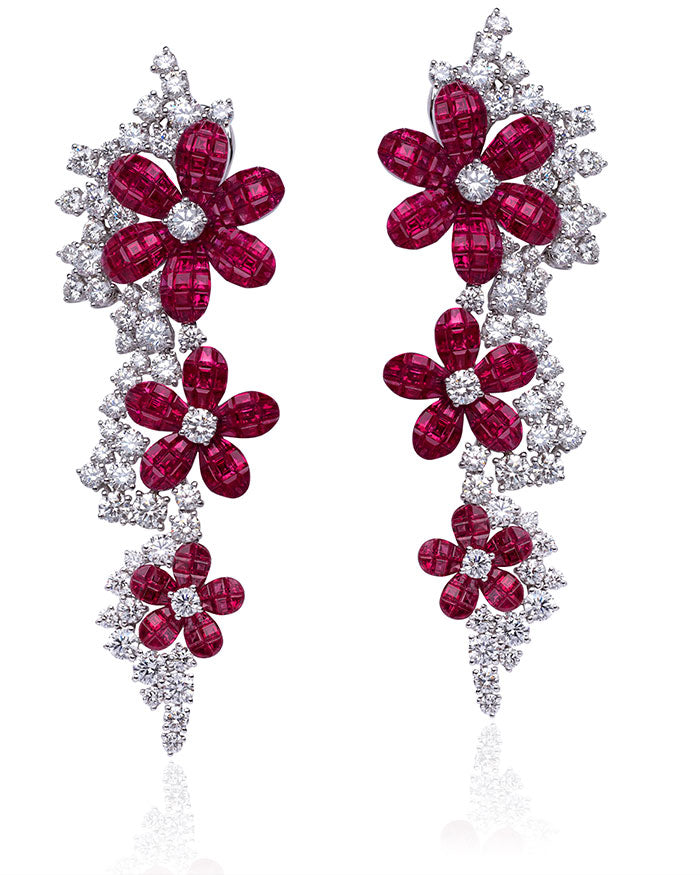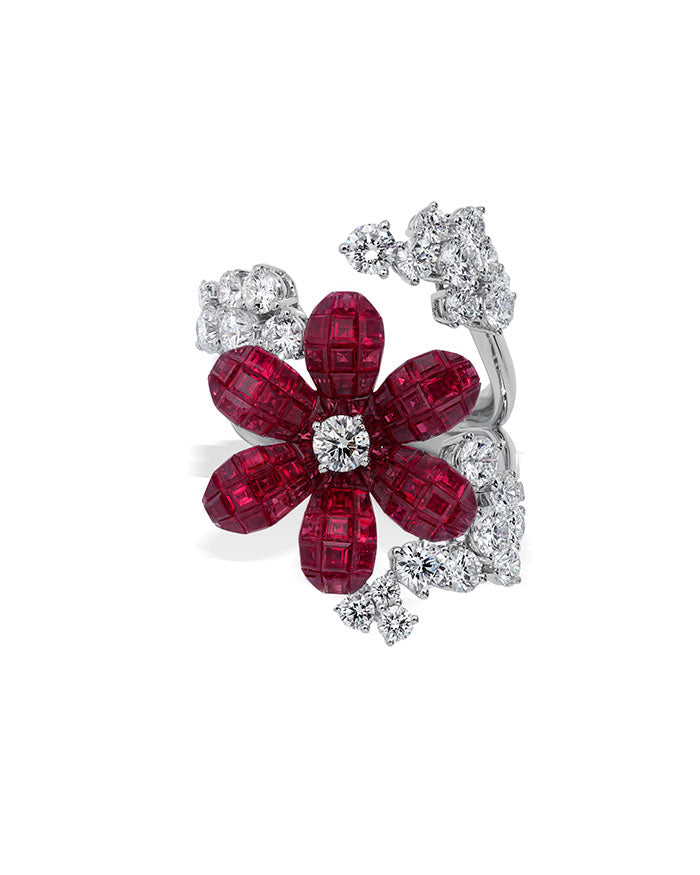 The blossoming of red daisies are brought to life by a cascade of bright sparkling diamonds. The sprinkle of diamonds appear to move and collide at random, as they gravitate towards these vivid floral centerpieces. The freshness of each bloom is conveyed through open voluminous petals that appear to be frozen in time.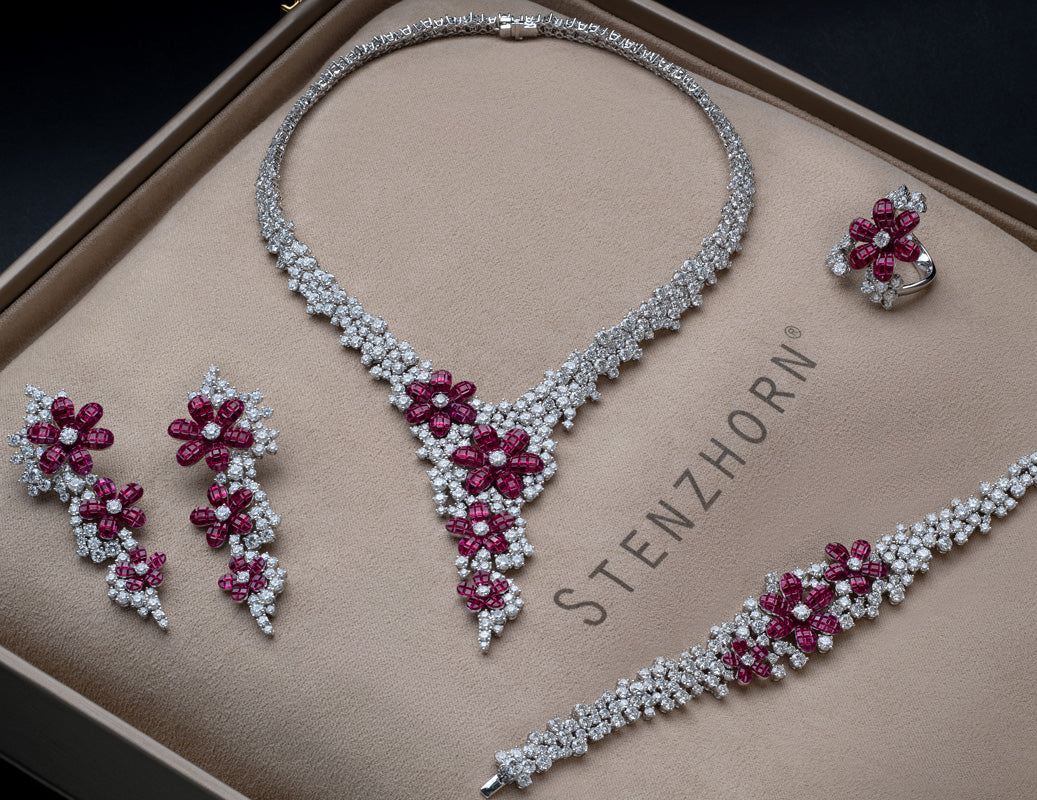 Contact us for more information