Dans un jardin, beauté du printemps, ta presence.
A l'ombre d'une tonnelle, des fleurs voltigent les unes dans les autres.
La douceur du vent caresse leur robe de soie rose et rubis.
Dans leur parfum sensuel et enivrant, notre rencontre inoubliable.
Nos coeurs voyagent sans limite, promenade exquise.
Un jour de printemps fleuri, nous deux a Paris.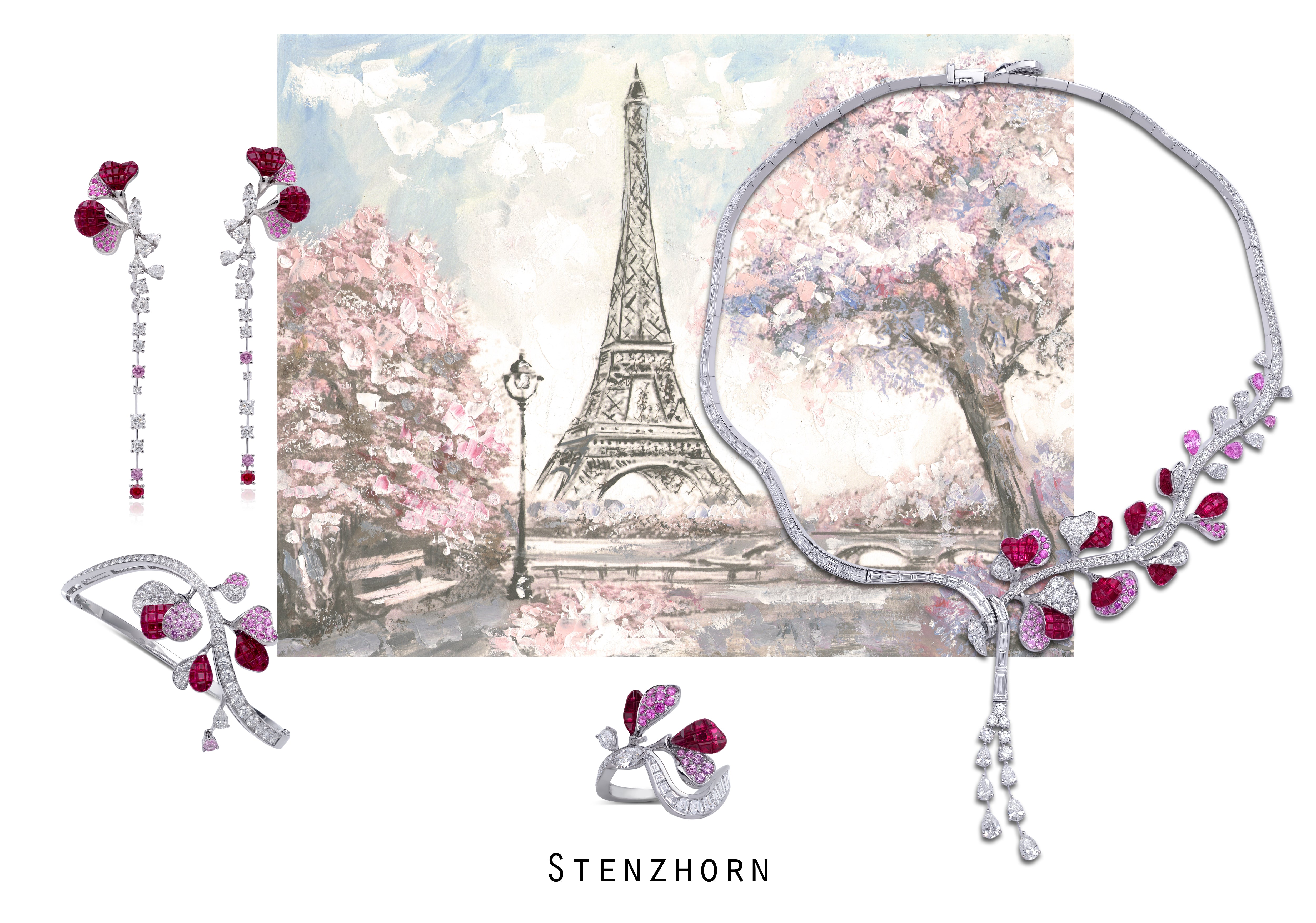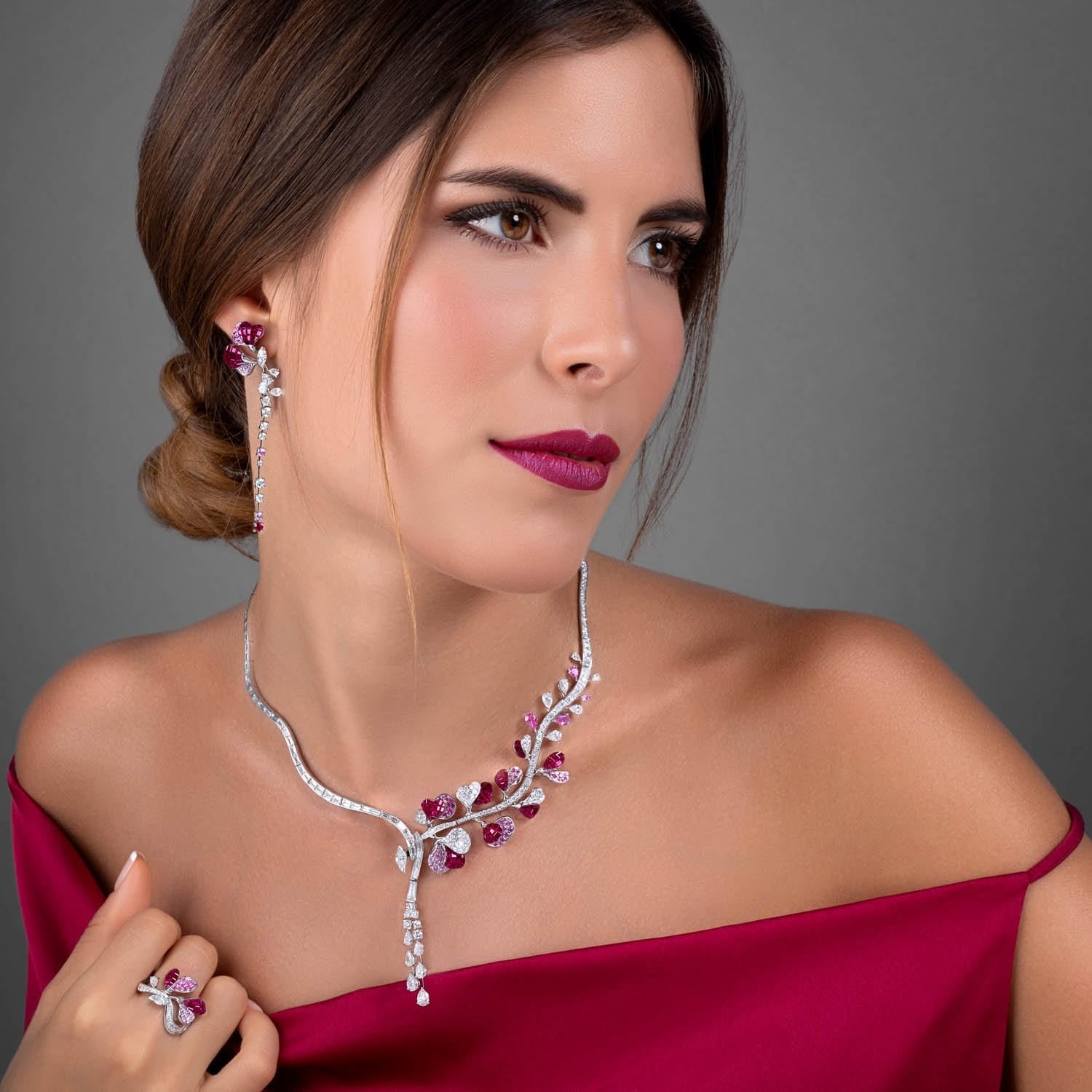 A FLEUR DE PARIS
As depicted in the verses of this poem, the collection is a dedication to the springtime beauty of Parisian gardens.
Following a stroll in winding diamond alleyways, the lovers' hearts stirred under the cool shadow of invisibly set flower petals, dancing in a delicate breeze.
Contact us for more information