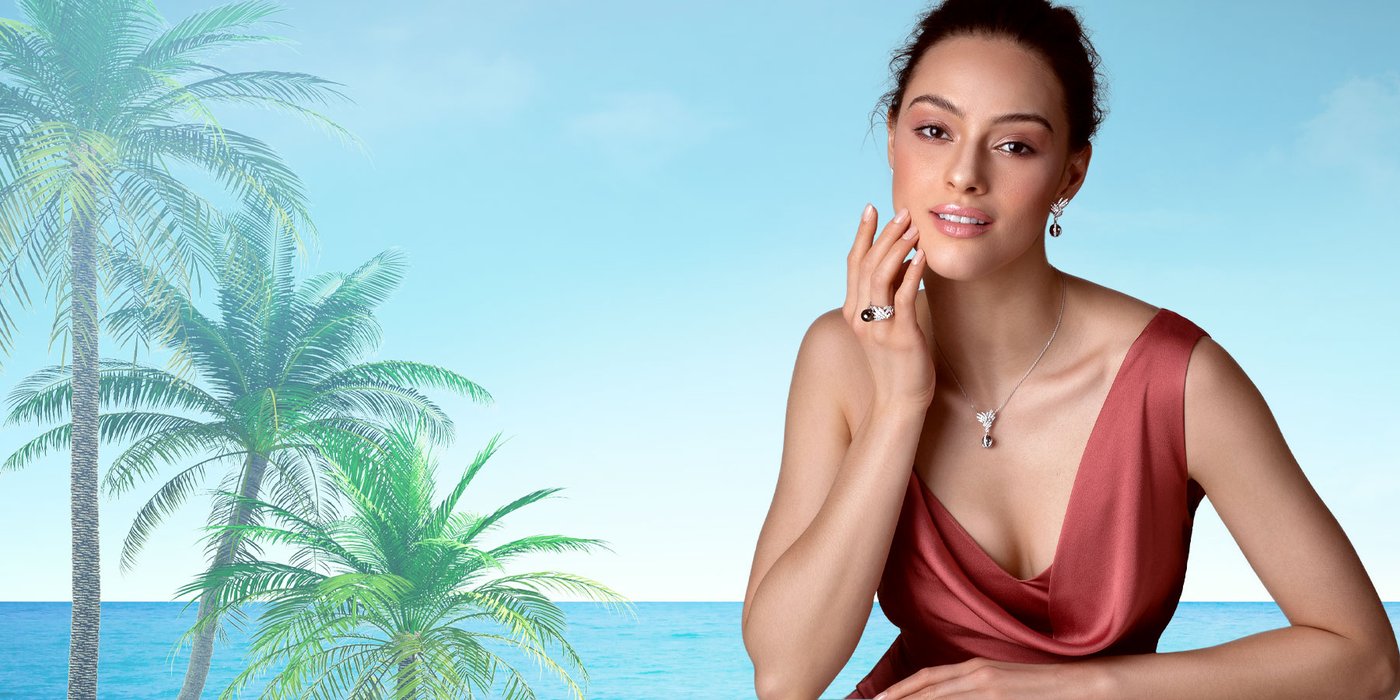 Bora Bora
The inspiration for the Bora Bora collection came from Klaus Stenzhorn's own visit to this far-flung paradise island. Turquoise lagoons, with pristine coral reefs teeming with marine life, surround the island making it one of the most secluded and romantic islands on earth.
The Founder's Note
Bora Bora aptly means "created by the gods" in Tahitian language and Klaus still remembers every moment of the feeling of the sea breeze tingling his skin as he sat on the white sandy beach. While admiring majestic Mount Otemanu, like a rough emerald rising from the sea, Klaus promised himself never to forget the images of diving with sea turtles and manta rays, and the stunning vistas from the dormant volcanoes of the rainforests with their mountainous peaks.
Using his visual memory, Klaus transferred these personal experiences to create a new jewellery collection, Bora Bora, which captures this super, natural mood of exquisite beauty. Black Tahitian pearls and emeralds adorned with diamonds are used to create ubiquitous coconut palms symbolic of this romantic Eden on earth.