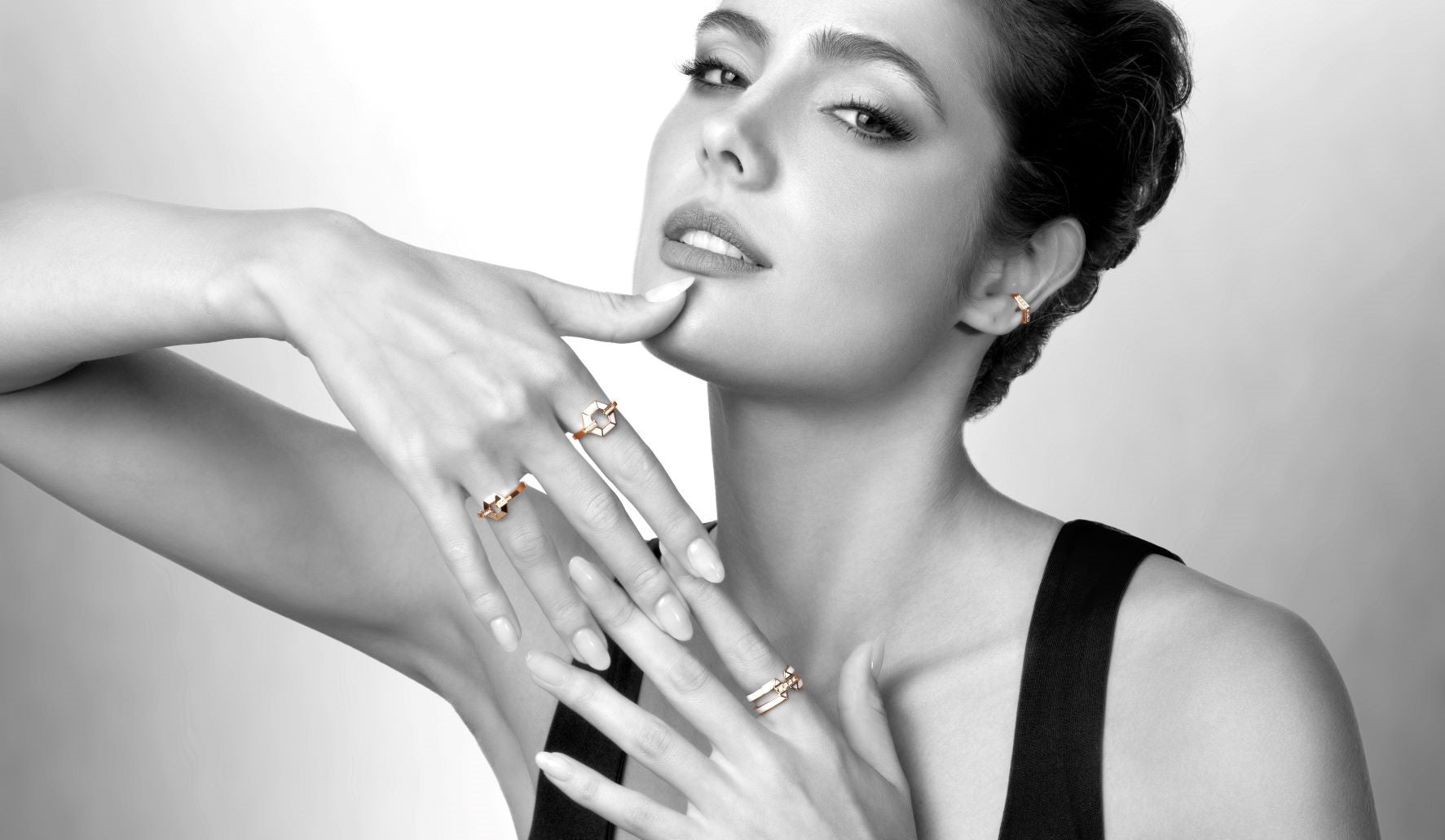 Honey Honey
Starting from the honeycomb, one of the strongest shapes in nature (thanks to its geometry), this young Honey Honey collection is characterized by a bolder appearance, precise corners and clearer lines. This modern look, paired with new elements such as ear cuffs and different enamel colors, gives your daily apparel a fresh new image and a sweet touch of minimalism. 
The Designers Note
Throughout history, the hexagon has held spiritual significance. It is the connecting center of universal coherence, a symbol of divine and spiritual immortal power where each hexagonal molecule symbolizes a product of life.
Comprised of six sides, it is said that the number six is symbolic of love and union; a sacred number for the goddess Venus.
For centuries, the allure of the honey bee has inspired intellectuals and artists to immortalize bees into their work.
Stenzhorn's Honey Honey collection is a tribute to the plight of the honeybee and marks the interactive 'link' between man and nature.